3 Simple Yet Thoughtful Holiday Gift Ideas for the Family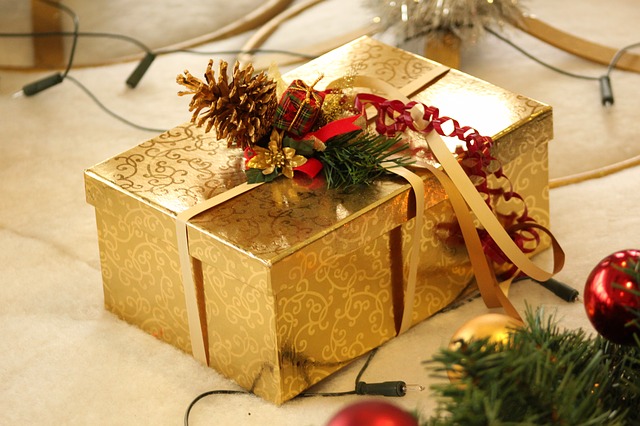 In the hustle and bustle of the holiday season, it can sometimes be difficult to look past all the marketing and come up with a gift that will bring a genuine smile to the faces of our loved ones. If you find yourself in this position, wracking your brain until the last minute, the items here are sure to foot the bill. They're simple enough to be universal, yet can be personalized, so that the recipient knows the gift was chosen specifically for them.
1. Nieces and Nephews will Delight in a Candy Treat
With so many gifts being geared towards the technological age, a sweet treat provides a welcome change of pace. Candy arrangements from a florist are a super fun way to go because the goodies look like they're bursting out from a mug, in an explosion of sweetness. A Balloon Buddy, or character crafted from balloons, can increase the wow-factor. Consider sending along jolly Santa, a friendly deer, or a silly snowman for added giggles.
2. Surprise Dad with a Hearty Nut and Confection Basket
How many times do dads say, "All I want for Christmas is some peace and quiet?" Aside from a set of earplugs, there's no way to purchase silence for him, but it is possible to give him something scrumptious of his own to munch on while the kids open presents, or to set aside and savor during the big game. A basket loaded with high-quality snacks, like nuts and chocolate, is sure to get more mileage than another tie.
3. Give Mom a Beautiful Bouquet to Brighten Her Spirits and Bring Joy to the Home
Remember all those pictures artfully-drawn by little hands that Mom gratefully accepted and hung on the fridge? She loved them because they were visual representations of affection, created just for her. Even though times have changed, she still enjoys being able to display things from her loved ones. A festive red carnation centerpiece will liven up the table and get people talking, or an elegant holiday rose bouquet can provide a sophisticated touch to her holiday décor.
When ordering from a florist, there's almost always an option to add a message on a card. Consider personalizing the gift further by writing a few verses, offering to take your loved one out for a treat, or use it as a "coupon" for a free service, like extra help around the house. It doesn't take much to provide a thoughtful gift that's sure to warm the hearts of those you care about.
Would you like to receive similar articles by email?