3 Tips for Displaying Art In Your Home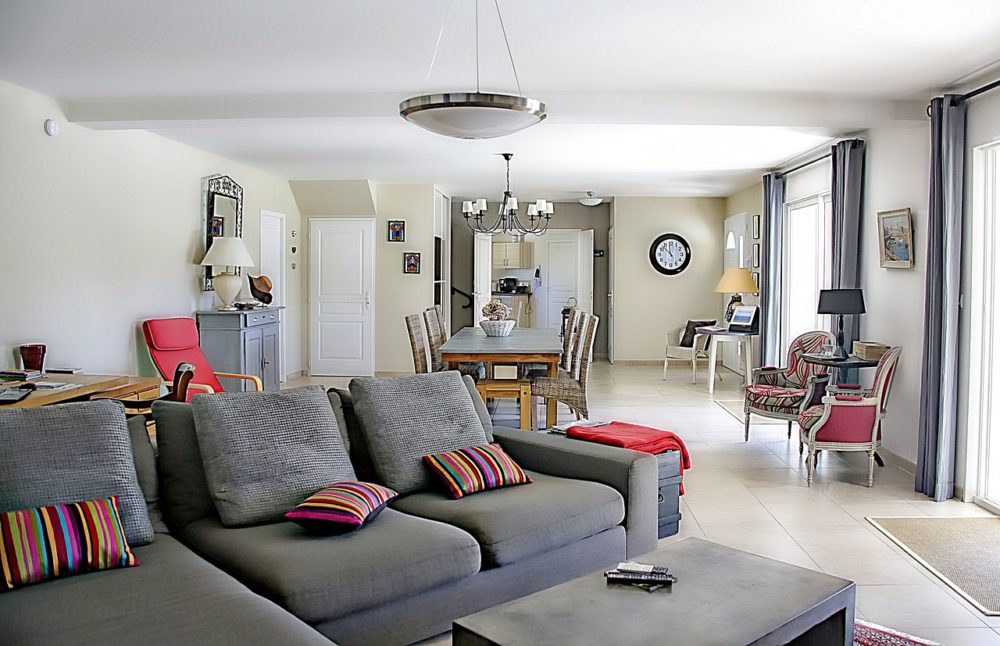 Displaying art in your home is a great way to showcase your personal aesthetic while simultaneously creating a space you love and can visually appreciate. However, just because you have a piece of art that you love and want to display doesn't mean that you know the best way to effectively do this. Especially if you already have a hard time with your interior decor, it can be very intimidating to try and integrate a piece of art with the rest of a room. To help with this, here are three tips for displaying art within your home.
Layer Art With Your Other Decor
For many people, the art that they choose to display in their home has to be a piece that really speaks to them. Because of this importance, art is often separated from the rest of the decor of a room to emphasize it. However, Adrienne Breaux, a contributor to Apartment Therapy, shares that art actually looks best when it's layered with the rest of the room's decor. What this means is that you don't set up the room so that nothing is ever too close to the art. In fact, layering has the best effect when you allow something to be layered slightly on top of the wall-mounted piece, like leaves from a small tree or the stand of a tall lamp. This helps makes the art look more cohesive with the rest of the room.
Expand Your Definition of Art
Although many homes feature works of art that can be found in places like the Park West Gallery, art doesn't have to be a picture or painting done on paper or canvas and then mounted on a wall. In fact, Laurren Welch, a contributor to Country Living, writes that expanding your definition of art to embrace unexpected objects is another great way to display art within your home. This could mean showcasing a particularly beautiful piece of wood you found on a hike or even mounting items that represent a favorite hobby like an old bicycle or ballet shoes. If something speaks to you, regardless of what the item is, it can be implemented as art in your home decor.
Finding the Right Hanging Height
If you do choose to display a piece of hanging art on a wall in your home, it's important to make sure you choose the right height for it. Natalie Myers, a contributor to Houzz.com, claims that art should always be mounted at eye level. If the piece is meant to be viewed from a standing position, the eye level will be different than if the piece is meant to be viewed from a sitting position. Keep this in mind when hanging pieces on the walls around your home.
To boost the visual appeal of your home, consider using some of the tips mentioned above when implementing works of art into your interior decor scheme.
Would you like to receive similar articles by email?