5 Ways to Improve Your Band's Brand & Image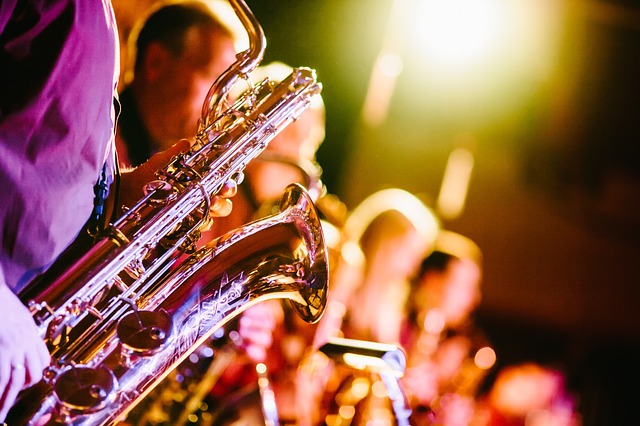 If you're in a band you clearly have a love for music. It's understandable that you'd want others to be interested in listening to your work. Unfortunately fans, good reviews, and success doesn't just happen overnight. There's specific steps you can take to make your band reach it's full potential.
Marketing your brand and projecting a good image don't seem like fun or important. But, those are some incredibly important and effective aspects to garnering success in the music industry. If you're curious how to improve your band's brand and image, check out these 5 suggestions.
1. Have The Best Instruments Possible
To have a good image, create good music, and have the best playing experience, you need to have the best quality instruments possible. Sure you might have an emotional attachment to your first drum set that you still play, and we're not saying get rid of it.
We are suggesting that you improve them though. For recording and performing live purposes, you need to need to consider getting something to improve the instrument you already have, or get a completely new one like a drum set at DCP. This will ensure your recordings and performances are the best they can be, and that means a better image.
2. Be Active on Social Media
We are in the age of social media, being active on multiple platforms is a must. Your band's image will never grow from just word of mouth. You need to be active on social media. That means posting, commenting, liking, following, and responding to comments on a daily basis.
Social media is the perfect place to network with other bands and professionals in the industry, as well as grow your fan base. Having a consistent presence on social media is an easy way to establish your band's brand and image.
3. Treat Others Kindly
The saying is true that you attract more flies with honey than vinegar. Being nice to people truly stands out in a word where that isn't always the case. Your image will soar if you are just genuinely nice to people.
Always act appreciative towards your fans, thank the crew at venues you're playing at, show your band mates respect. Just make sure that during your efforts of being a good person you don't come off as fake or disingenuous. People would be able to see through you in an instant.
So to have the best image possible it's easy, treat others the way you'd like to be treated.
4. Know Your Brand
To be able to improve your brand, you have to know it. Having a brand is all about solidifying who your band is. Your brand encompasses everything like the way you sound, your style, the types of venues you play at, who your fans are, and much more.
Your brand is your band's identity and it's essential to know it like the back of your hand. If you know your band's brand you're able to promote it better, as well as improve on portraying an image that matches your brand.
5. Sell Well Designed Merchandise
A smaller but still effective way of improving your band's brand and image is selling well-designed merchandise. For example, if you're selling t-shirts, you want anyone who sees them to know that design is unique to your band. T-shirts are also conversation starters and will allow your fans to create new fans. So take the time to create awesome merch for your fans to improve your brand and image.
Bottom Line
As you can see, building a solid brand and image takes a lot of work. This work pays off though, because it provides your band a strong foundation to continue growing from.
These are ways to increase your popularity, make more of your music heard, and form and dedicated fan base. So if you want to be successful, improve your band's brand and image.
Would you like to receive similar articles by email?