The 8 Elements of Elegant Landscape Designs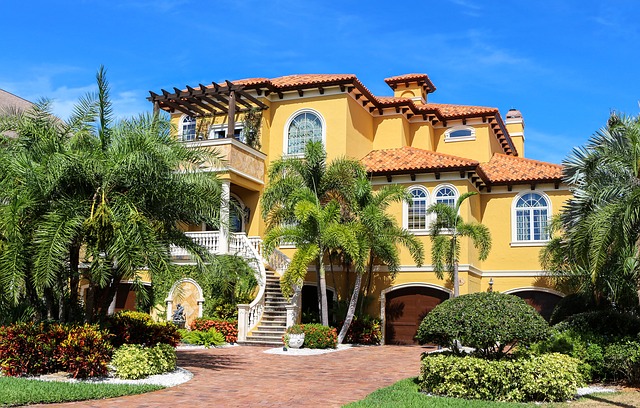 So, you probably have a lot going on for you in life; work, school, family, friends, etc., but you still need to have beautiful lawn or garden. Good landscaping is expensive but besides cost, you will have to consult with your landscape designer on the design options available and the best plants to grow while keeping your personal style in mind.
The following elements are essential in landscaping and they will guide the whole project:
1. Texture
A mix of textures will elicit emotions. This is the main thing you should aim at. Visual and tactile textures will definitely invite you to touch and it is a good contrasting feature for plants. The materials used should be fine, medium or coarsely textured. The best landscape designs involve a lot of texture.
2. Light
How many trees are there? Will the outdoors appear all dark, because they shouldn't! Your landscape architect should provide for lighting features. Shade and light change general appearances of the hardscape.
When trees or plants are too crammed up, they compete for light and this will have an effect on your plants. They should be well spaced when planting.
3. Forms
Go for strong, and contracting forms. Rhythm is generated by different forms and the different forms will serve different purposes including space division or enclosures. You should also consider grouping plants of the same species and shape to bring out deep contrast. Short plants and tall trees also add contrast.
4. Proportions
This refers to the relative size of one plant in relation to another. Huge trees are effective in bring out proportions. While you may not have to hide some features, having proportionate features with one or more dominant trees enhances the elegance of the garden. This also makes tree care easier because there is enough space to access the tree or trees.
5. Have a focal point
Good landscape designs incorporate pieces that literally steal the show. By planting one unique tree with unique and ever beautiful flowers, your garden and general landscape design will be loved by many. You should always stick to one focal point to avoid confusion.
6. Incorporate non-plant beauties
Landscaping and gardening shouldn't be all about plants. You should break from this trend by infusing items like pergolas, trellis or arbors in your exterior décor. These features provide interesting features to the garden or your backyard.
7. Landscape design patterns
This is another important component of good landscaping. Humans are enticed by patterns and the minds get tricked into looking out for more in a trellis etc. This helps in activating the brain to work faster. If these features are on trees or simple small plant clusters, one will be forced to look out for more. Thus, pavements are highly recommended. You should also consider this for tree care purposes like pruning, weeding or trimming.
8. Balance
Whether you are incorporating trees with grass and/or flowers, always ensure that there is symmetry. The garden is an important relaxation suite and balance in designs creates a calming environment.
In conclusion, the best landscape designs have these features that make them stand out. You may also consider incorporating bold colors, repetition, and follow vertical lines.
Would you like to receive similar articles by email?