What to Expect during an Outdoor Music Festival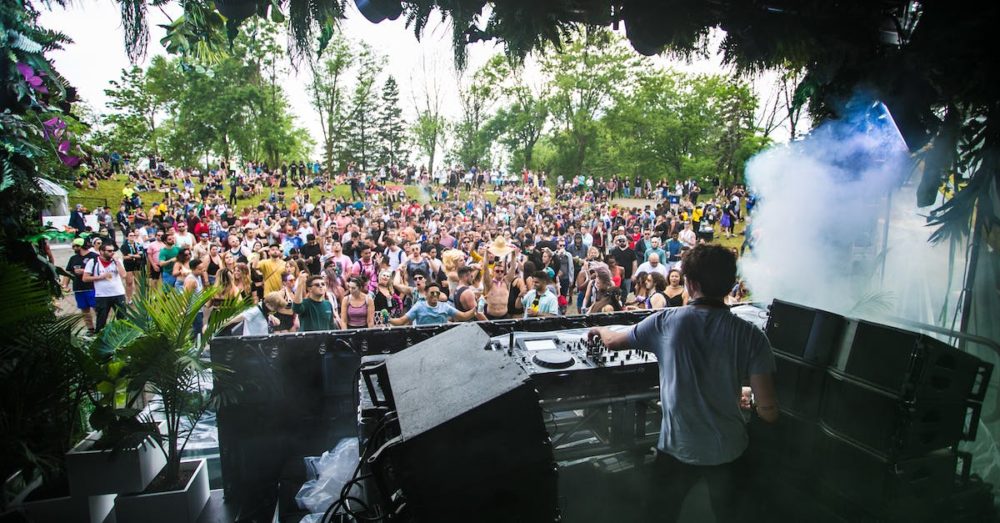 Summer is all about vibrations and rising emotions. And nothing brings out what you're feeling at any given moment better than music does. When you're sad and you listen to blues, you hear every note, and the lyrics get under your skin. When you're feeling like you're on top of the world, fast-paced electronic tunes can amplify the energy within.
Whether it's pop, EDM, alternative, rock, metal, hip-hop, or whatever genre does it for you, you can't escape the connection music creates—stirring through your ears right down to your core.
The loudest and most spectacular music festivals around the world happen during this season. Cemented names in the party industry, like Coachella, Glastonbury, and Tomorrowland—all have one thing in common: throngs of people with radical energy.
People travel across the globe take part in these festivities. What really brings the crowd in is the shared love for music. There's no logic to why you respond to certain types of music the way you do, but it stimulates in such a way that will make you turn away from what's going on around you at that moment and feel the intense emotion that's happening within you and you can't quite put into words.
If you're traveling for the first time to see your favorite band or DJ across the globe, depending on the kind of music you're into, here are some of the best venues for your type of music that will take you in different corners of the world and what you can expect in each.
Electronic Dance Music
Getting out of your comfort zone to go on the trip is all worth it when you're with great company and sweat-dripping music.
Dekmantel, a five-day music festival, is a favorite stop for DJs and EDM music lovers. With top-of-the-line turntables, a reliable DJ lighting truss, and massive sound systems, the stage is set for the electronic bonanza of a lifetime with unparalleled energy from the audience and the equally heart-stopping performance level from artists on stage.
Pop and Rock Bands
A heady mix of the fearless and the badass in a stylish, personality-centric wardrobe will pepper the overall crowd in both festivities. There's rarely a dull moment when you take part in the annual festivals with a solid lineup every year and the most chill audience any artist can wish for. The festivals never run out of things to do.
Tomorrowland
If you're all packed up and can't wait any longer to have the time of your life this summer, then you can head over to Boom, Belgium, and dance your heart away at Tomorrowland. The ultimate DJ party is happening this summer in two prongs: July 21 to 23 and July 28 to 30.
The first Tomorrowland was in 2005—the brainchild of brothers Manu and Michiel Beers. The festival is one of the few enablers of the EDM, house, and technoculture, propelling the music genre into a global craze. Tomorrowland is regarded as the mecca of electronic dance music. It attracts the biggest names in the DJ industry each summer.
Most DJ millionaires started to build up their careers with unforgettable performances during the festival. If you've never attended the festival, prepare to be mind-blown with the confirmed attendance of this year's artists.
The star-studded final performance lineup includes the Chainsmokers, Armin van Buuren, Carl Cox, Martin Garrix, Dimitri Vegas & Like Mike, DJ Snake, David Guetta, Alesso, DJ Diesel (a.k.a. Shaq), and Tiësto.
Would you like to receive similar articles by email?