Get Inspired & Join Your First Band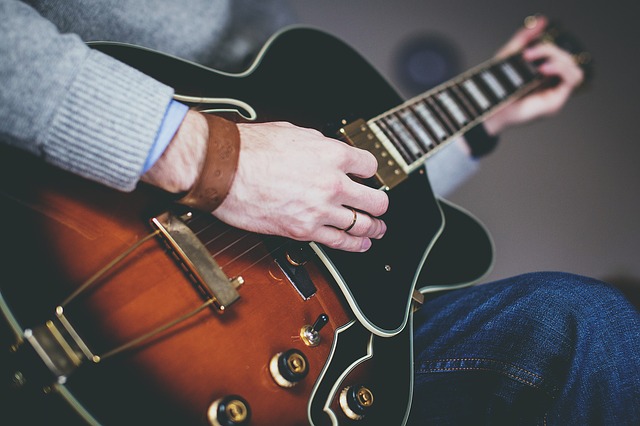 Have you ever gone to bed and fantasized about what it would be like to front your own band? Have you ever wondered what it would be like to be on stage performing for hundreds (or thousands) of fans cheering your name? If the thoughts of touring the continent with your band has transformed into a siren's call you can't ignore, it's time you do something about your dreams and join a band.
Don't let your lack of experience or fears stand in the way. Do you think any of your musical heroes did that? No! Just like you, they started with the same modest aspirations as your own. They worked their tedious day jobs and spent the night practicing until they could land a few gigs. Once they earned their dues, they worked hard to secure bigger, better shows until their albums started selling.
But don't get ahead of yourself; you can't start paying your dues until you know how to play an instrument. And you can't play an instrument without having one in your hands. Seems pretty obvious, but it's the simple things that create the biggest obstacles. Whether you want to play the guitar, the keyboard, or the tambourine, the musical instrument you choose will affect the music you play, so consider your choice carefully. Once you realize you're more of a guitar person than a tambourine fan, you can head to any of the music stores in your neighbourhood to check out your selection.
If you want a true variety of guitars – from Gibsons and Taylors to Fenders and Ibanez – your local Long & McQuade music store will offer the diversity of brands that you need. As the number one music store Canada trusts for their musical instruments, they'll also offer unparalleled customer service for those of you who need a little extra help choosing between brands. These representatives will tell you what kind of sound quality each model creates and what sort of equipment you'll need.
Once you have the right gear for you electric or acoustic guitar, you can move onto the basics of the instrument. Make 'practice' your middle name, as you need to devote considerable time and effort to learning your notes. You can use your contact at your local music store to find a teacher to help you along the way or to find like-minded musicians who want to start making music together.
Whether your band is created organically or through more deliberate methods, having quality-made instruments and an understanding of the music you're making is the fastest way to create a rocking troupe. As soon as you take the first step, you can be on your way to jamming faster. Eventually, you'll put in enough time to get your band on the stage.
Would you like to receive similar articles by email?