Mom, I'm Bored: Entertainment for a New Generation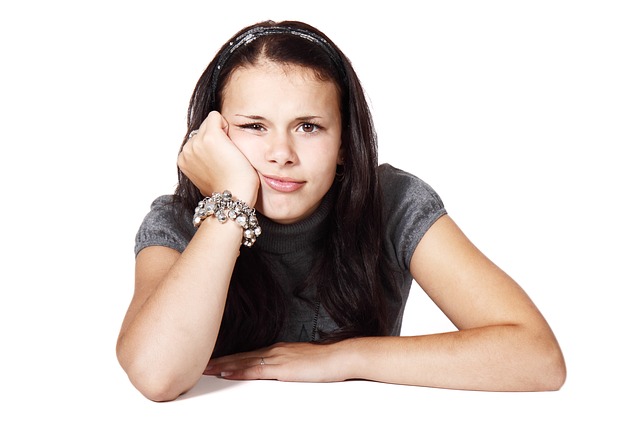 Almost every child has heard their parent say how much better everything was in their day. And almost every parent feels afraid because they don't understand their children's generation and they truly feel that things were easier and safer in their day.
We have gone from children being able to play safely in the park with their friends to parents who have become afraid of their children being abducted; a very real fear. We have gone from children and teens socializing with one another to children and teens socializing on a screen, through social media. Gone are the days when children and teenagers were entertained through books; the rising epidemic of attention deficit disorder has stolen their ability to concentrate and use their imagination through books. Children with attention deficit disorder use social media because it is easier to concentrate on that, while many psychologists believe that social media actually increases this disorder, making it even harder to concentrate. What are some answers for this generation when it is dangerous to let children play outside without an adult and when teenagers are burying themselves in social media?
Attend A Theatrical Performance
Catch a theatre performance at one of the local high schools, community centers, colleges or universities. If applicable, read the book first together and discuss it. After the play, compare the performance to the book, writing down all the similarities and differences. This works with elementary to high school-aged students. Many times this interest helps the child pursue a career.
Go Shopping: Bargain Hunting
This works especially for girls, elementary to high school. Let the child put her own budget together. Bring her to a thrift store and/or a consignment shop. Wait outside for her, which is safe but gives her privacy as well. Let her have fun putting together different outfits with different accessories. It will also be fun for her to buy make-up and put that on as she tries on the different outfits.
Put Together A Fun Room
Teenagers really enjoy hanging out with each other. An idea that has proven to be very successful by those who have tried it, is to put together a fun room. If you have a basement or a den, put a television, a DVD player, some board games, a ping-pong table, or a pool table. This combines the social aspect and fun things to do, and you can be sure that all the kids will be hanging at your house, which is a safe place to be.
Go To a Museum or Art Gallery
Children's museums are a fun place for a child to spend an entire afternoon. They provide children with the chance to learn, explore and play in a stimulating, hands-on environment. Many have train setups, dinosaur exhibits,and planetariums.
For teenagers and older children, many will enjoy going to an art gallery. The HG Contemporary Art Gallery in New York City carries art by Retna. Children will enjoy Mick Jagger portraits, the John Lennon works and the Geronimo-Jumping Bull Rolling Stones piece. According to Philippe Hoerle Guggenheim, founder of the art gallery, an emerging artist, Jason Dussault, works with superhero representations, something that would interest children of all ages.
Some other interesting art museums would include the Walters Art Museum in Maryland, ICA in Philadelphia, The Studio Museum in Harlem in New York City, and the Winterthur in Wilmington, Delaware. If you do not live close to any of these places, consider making a weekend trip to visit a museum. Children of all ages will greatly appreciate it and may become interested in pursuing art in their future.
Go To Concerts
Most young adults have their favorite bands and save up their money in order to attend those concerts. But many of these young adults have never been exposed to classical music, the symphony, ballet, opera, and musical theatre. Take them to a performance which is totally different from anything they have ever known. Many times a child/young adult will become fascinated with the more classical genres and actually start their own hobbies in those genres. Many parents will testify to their child being interested in taking voice lessons, ballet and instrumental lessons in high school. Colleges are filled with students majoring in musical theatre, ballet, or opera because parents have taken their children to classical concerts and performances.
For concerned parents whose children's social lives consist of them constantly looking at their phones or their computers, there are other answers. Not only will these answers give them other things to do, but they will exercise their brain and expand their horizons in every way.
Would you like to receive similar articles by email?