The Most Popular Types of Flooring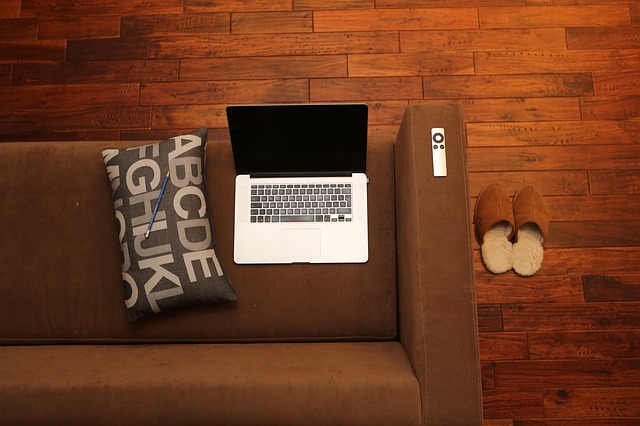 There are many types of flooring to choose from. The most common reasons for choosing a particular type of flooring are cost and design. The various flooring options each have their own unique features that make them suitable or unfitting for a particular type of setting. Here are the most popular types of flooring as well as their benefits and flaws:
Hardwood Floors
Hardwood are quite sought after. This is because it is quite beautiful to have in a home. It creates a warm and comforting atmosphere. The most popular types are maple wood and oak wood. These floors are also typically quite comfortable and many people enjoy walking on them.
Due to their aesthetic appeal, these floors tend to be a little bit more expensive than other materials. They can, sometimes, be quite prone to damage or scratches. There are certain measures, however, that can be taken to counteract these impairments. In addition to adding to the décor, hardwood floors can greatly add to the resale values of properties. This makes them a good investment.
Laminate Floors
One of the reasons that floors such as laminate floors are so popular is that they are an economic but attractive option. Laminate floors are typically synthetic but they have the appearance of real wood, stone, or even ceramic. They, however, cost considerably less than the 'real' materials making them a much more viable option.
Laminate flooring is also quite durable and is unlikely to easily be damaged due to repeated stress or scratches. Depending upon the manufacturer, laminate floors can actually last for a couple of decades. This type of flooring is also much easier to install than many other types and can also be dismantled. This material, however, is not very waterproof and may not be suitable for all areas of the house.
Ceramic Flooring
There are certainly a lot of options when it comes to choosing ceramic tile. There are many different colours and designs, ensuring that you can create any effect that you want. Another reason that many people prefer this type of flooring is that it is relatively easy to clean. Spills and messes can be cleaned up with minimal effort. This makes it ideal for a kitchen setting.
These floors, however, are not very comfortable and are not necessarily good for standing on for extended periods of time. In cold climates, these floors get quite cold very easily. These floors can also get scratched quite easily. These defects are not easily removed. Depending upon the manufacturer, tiles can also crack quite easily. This means that they would have to be replaced more often.
While it is always good to try new things, with flooring materials sometimes the tried and true is a better option. It is important to consider the requirements of your home before you choose a flooring material. You can always mix and match these materials, using them where are needed. The distinct characteristics of these materials means that they can be used all throughout the house for different purposes.
Would you like to receive similar articles by email?